Although women make up 49.5% of the world's population, when it comes to technological innovation their needs are often overlooked. It's actually so bad that when researchers tested well-known virtual assistants like Apple's Siri they found that the devices did not know how to respond to female-centered concerns such as sexual assault and physical abuse. Quite ironic considering that most virtual assistants have female personas.
Some of the most egregious examples of women being pushed to the periphery of technological advances can be found in health care. There's the 2014 example of the advanced artificial heart designed by a French biotech company that made sure it was suitable for most male bodies, but didn't care that it fitted only a minority of female physiques. That same year (2014 was a bad year for female UX) Apple committed the faux pas of releasing a health app that doesn't recognize menstruation.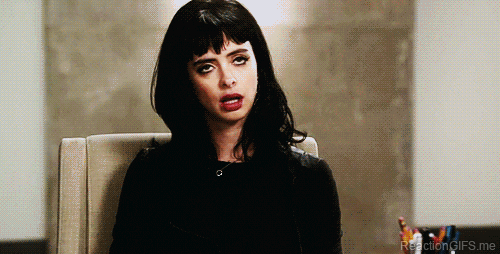 One reason for this imbalance can be ascribed to the fact that only 9% of the decision-makers at US venture capital companies are women. It's a bit tougher to sell your female-oriented tech idea to a disinterested male audience that up till now has mainly been concerned with pills for erectile dysfunction and fitness apps for love handles.
However, despite the odds stacked against them, a growing number of female-founded startups are getting the funding they deserve as the investment fraternity wakes up to the commercial opportunities of such a large under-served market. Between 2014 and 2017, a group of 45 femtech startups have attracted more than $1.1 billion in funding, giving a welcome boost to a wide range of women's health care segments such as feminine care, fertility and pregnancy apps, and general health care.
But it is not all good news. That $1.1 billion is still small fry compared to the $220 billion total invested in Silicon Valley startups over the same period of time. According to startup portal, AngelList, 1,300 of the early-stage companies on their site have female founders, which is great until you find out there are more than 36,000 startups on Angellist. How is this possible in an era where Susan Wojcicki heads Yahoo, Sheryl Sandberg, COO of Facebook, is considered one of the most powerful people in tech, and Mary Meeker's annual Internet Trends report is feted far and wide?
The sober fact is that despite the aforementioned high profile examples, only 11% of the executive positions in Silicon Valley are filled by women. There seems to be a serious dearth of opportunities for young women to cut their startup teeth and rise through the entrepreneurial ranks. A scenario that forms part of the larger debate about female participation in the economy, a lack of which has been shown to be less than propitious.
One way to rectify the situation would be to recognize the very real skills and achievements of standout female leaders and give them the appropriate support to realise their business initiatives. And why not? According to First Round, a San Francisco-based venture capital firm, companies with female founders performed 63% better with their money than their investments with all-male teams.
Another solution would be to support initiatives such as digital boot camps that put an emphasis on diversity and equal opportunities. Large corporations that really care about their social responsibility should proactively seek these initiatives out and engage to see where they can be of service. It would make business sense to do so too, since they would be investing in their own work force of the future.
Are you an investor who would like to support a female founded company? Learn more

Would you like to support or participate in an international digital and entrepreneurial boot camp? Learn more